PRESS RELEASE - MILIPOL 2011 DAILY NEWS # 1



BODY ARMOR RECYCLER DEMILITARIZES YOUR VESTS
Body Armor Recycler, a subsidiary of a century old textiles recycling group, has specialized in demilitarizing bullet-proof vests since its creation in 2009. "We noticed that there was a real need for secure demilitarizing of bullet-proof vests" notes Pierre François, the company's Director General.
The company not only guarantees the destruction - and the assurance that damaged or expired bullet-proof vests do not find their way illicitly onto a grey market - but it also enables value to be derived from outdated stock entrusted it by an administration or the military. "All the vests we receive are checked, listed and stocked in a secure manner. We then separate the ballistic para-aramid pack from the vest and cut it into small pieces to transform it into fibre. These fibres are then reused in civilian applications for thermal protection" explains Pierre François.
This traceability guarantees that all the lots received are completely destroyed, ensuring the reputation of the company, which has already struck many deals with police and military forces in France and abroad. "We are the only operator of this type in France and a major player on the world market," concludes Pierre François.
Nuevos colaboradores !



Dos nuevos ministerios de países Europeos, nos han confiado la desmilitarización de sus chalecos antibalas dados de baja.
EUROSATORY PARIS 2022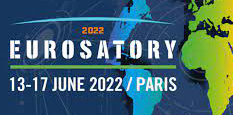 Venid a vernos en la feria EUROSATORY en PARIS del 13 al 17 de Junio 2022